The River is the sixteenth chapter of The Black Cauldron. Here an impossible task confronts the protagonists, which try as they might only seems to defeat them at every turn.
This page contains spoilers. If you do not wish to be spoiled, do not read further.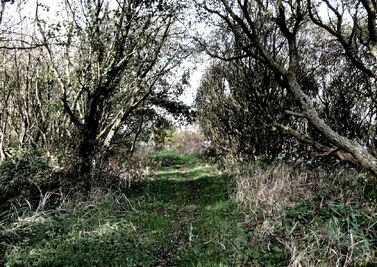 Plot
Taran
decided to take the
Black Crochan
north to the
Forest of Idris
to have some cover from the dreaded
gwythaints
. In the woods the
Companions
' progress was slow and painful;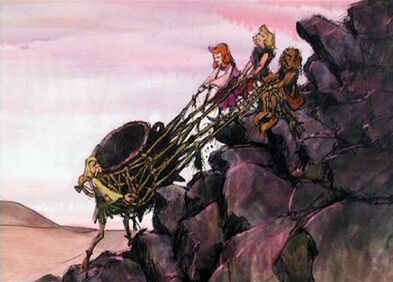 Taran had the idea of making a sling from branches and vines, but this scarcely lessened their labors. The Cauldron seemed to mock them as it caught on roots and branches. Taran despaired at a difficult hill, down which the "evil pot" broke loose and tumbled. Worse, on the far side a turbulent river -- the
Tevvyn
-- blocked them.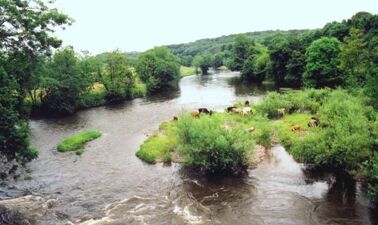 At a shallow spot, the group tried to cross, but the Cauldron lurched on its sling and fell into the river;
Fflewddur
was dashed against some rocks and broke his arm. The others tried to heave the Crochan out from its semi-submersion, to no avail: it was stuck fast. Taran felt defeated. A figure stepped from the forest.
Ad blocker interference detected!
Wikia is a free-to-use site that makes money from advertising. We have a modified experience for viewers using ad blockers

Wikia is not accessible if you've made further modifications. Remove the custom ad blocker rule(s) and the page will load as expected.