This is about the chapter. For the place see The Black Lake.
The Black Lake is the fourteenth chapter in The Book of Three. Here the protagonists recall their goal and receive sanctuary for a time before returning to a difficult journey. The theme of longing for home is shared by all the characters, before the theme of unpredictable enchantments suddenly reappears.
This page contains spoilers. If you do not wish to be spoiled, do not read further.
Plot
After the
Companions
feasted on a vegetarian meal alongside numerous varieties of animals,
Medwyn
invited
Taran
to stay with him in the
hidden valley --
a rare offer to one of the "race of men". Taran declined, having decided to put
Hen Wen
out of his mind and focus on the task of reaching
Caer Dathyl
to warn the
Sons of Don
.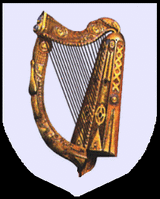 Medwyn re-stocked the group's provisions and counseled the companions on the path they should take, a difficult road that would place them ahead of the
Horned King
's forces. Medwyn led them down secret paths out of the vale, and there bade them a gentle farewell.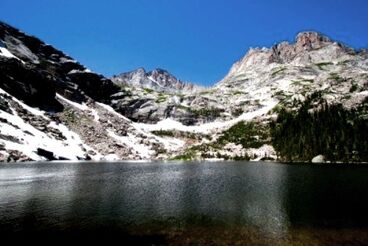 On their journey through the mountains, at camp one night
Fflewddur
played his harp. The music caused Taran to think of
Caer Dallben
,
Eilonwy
to recall the sea, and Fflewddur himself to think of his own "small and drafty" castle. Taran promised to bring
Gurgi
to
Caer Dallben
.
Next day as sharp winds rose, their travel grew hard over sheer rocks, and Taran believed he could lead the group on a short cut around the shore of a black lake. Yet by some enchantment, the companions found themselves not only plunging into the water but dragged, inexorably, into its depths.
Ad blocker interference detected!
Wikia is a free-to-use site that makes money from advertising. We have a modified experience for viewers using ad blockers

Wikia is not accessible if you've made further modifications. Remove the custom ad blocker rule(s) and the page will load as expected.