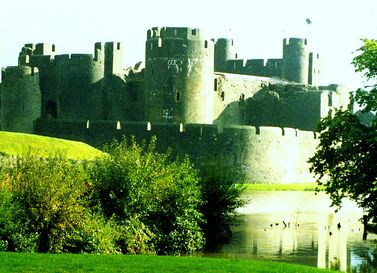 Caer Cadarn
was the stone-walled fortress of
King Smoit
and the seat of power to
Cantrev Cadiffor
, in the southern
Valley Cantrevs
of
Prydain
. Often a site of feasting and celebration, with its hewn stone walls and iron-studded gate, the castle was well capable of holding its own against an invading army.
Its gates and walls -- like the brows of its lord and master -- were dented and battle-scarred. The castle was situated on an open plain wooded with sparse thickets.
This page contains spoilers. If you do not wish to be spoiled, do not read further.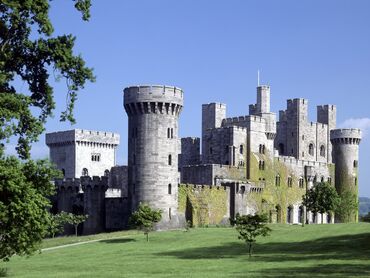 After the events of Taran Wanderer, Smoit bricked up the castle's dungeons, declaring them useless; during the events of The High King, when he was briefly ousted by the sinister Magg, Smoit -- along with several of the Companions, including Taran -- was held prisoner there in his own empty larder.
Ad blocker interference detected!
Wikia is a free-to-use site that makes money from advertising. We have a modified experience for viewers using ad blockers

Wikia is not accessible if you've made further modifications. Remove the custom ad blocker rule(s) and the page will load as expected.